Colleges
> > GSSS Institute of Engineering & Technology for Women
GSSS Institute of Engineering & Technology for Women
www.geethashishu.in
0821-2472452

About
---
Programs
Some campuses offer specific programs
View programs for:
---
M.Tech.in Digital Communication & Networking
M.Tech.in Computer Science & Engineering
B.Tech in Instrumentation Technology
B.Tech in Telecommunication Engineering
B.Tech in Electrical & Electronics Engineering
B.Tech in Information Science & Engineering
B.Tech in Electronics & Communication Engineering
B.Tech in Computer Science & Engineering
---
Campuses
---
GSSS Institute of Engineering & Technology for Women - Mysore, KA
KRS Road Metagalli
Mysore, KA
www.geethashishu.in
0821-2472452
General Info
---
Approved By:
Visvesvaraya Technological University
---
---
Academic Calendar Type:
SEMESTER
---
On Campus Housing Available:
Yes
Campus Facilities
---
Hostel, Canteen, Meditation centre, Internet and Wifi, Bus facility, Seminar Hall,Vehicle Parking, Auditorium, Temple, Sports
Placement Aid:
---
Placement & Training cell of GSSSIETW works with the motto of "placing the right person at the right place". Training and Placement department is one of the key departments of our institution, which is offering services such as training the students in parallel with their academics to face the interviews confidently and providing a platform for the corporate groups to recruit the suitable candidates during the course of study of our students. GSSSIETW has a full-fledged placement cell to carry out the recruitment process easily. Discussion rooms, interview panels are well furnished with the state of art infrastructure. Department keeps engaging itself in periodic training programs, industry institute partnership programs, assessing the students at par with industrial standards and arranging regular campus recruitment activities. Placement team of faculty and student placement coordinators headed by Mr. Arasu M T, Head, Placement & Training, is successfully working across five verticals of the department such as College Management, Students, Faculties, Training Vendors and Recruiters.
Faculty:
---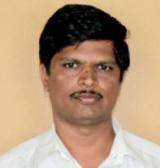 MR. BASAVARAJU
M. E. (Ph.D.)
ASSOCIATE PROFESSOR & HOD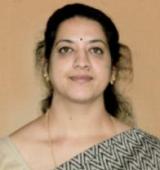 MRS. PADMASHREE S
M.Tech. (Ph.D.)
ASSOCIATE PROFESSOR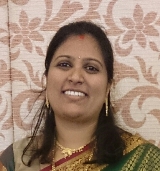 MRS. SUSHMA S J
M.Tech (Ph.D.)
ASSOCIATE PROFESSOR