Colleges
> > Government Polytechnic Thane
Government Polytechnic Thane
www.gpthane.org.in
022-32097038

Emerging as socially & industrially preferred learning institution & leading social interventions through Technology education for better tomorrow & human & professional values. This institute is committed to provide diverse, proactive & socially responsive work culture & environment developing technically competent & employable technicians & entrepreneurs through adapting interactive & technology-Lead Teaching learning strategies.
About
---
Programs
Some campuses offer specific programs
View programs for:
---
Diploma In Civil Engineering
Diploma In Mechanical Engineering
Diploma In Computer Engineering
Diploma In Information Engineering
Diploma In Chemical Engineering
Diploma In Travel And Tourism
---
Campuses
---
Government Polytechnic Thane - Thane, MH
Opp. Bharat Gears Ltd. Phadake Pada Mumbra
Thane, MH
www.gpthane.org.in
022-32097038
General Info
---
---
---
Academic Calendar Type:
SEMESTER
---
On Campus Housing Available:
Yes
Campus Facilities
---
Library, Hostel
Placement Aid:
---
The committee for training and placement comprising representatives from each department and Training & Placement Officer as Coordinator carry the activities of training & placement. Under training activities faculty members are deputed for uploading programmes to upgrade their theoretical knowledge also they are deputed for trainings to make them aware about the present procedures & practice adopted in field and industries.
Faculty:
---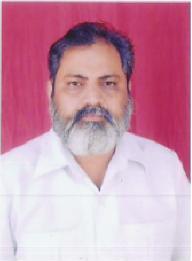 Prof.D.P.Nathe
M. Tech. ( Env. Engg. ) from VRCE NAGPUR in August 1985 with First Class
Principal
Mr. K. P. Bagade
Head of The Department (I/C) - Applied Mechanics Department
Mr. S. P. Pagare
Lecturer - Applied Mechanics Department
Mr. S. B. Shinde
Head of The Department (I/C) - Science and Humanity Department
Mrs. P. B. Choudhari
Head of The Department (I/C) - Chemical Engg Department
Mrs. V. V. Watve
Lecturer - Chemical Engg Department
Mr. C. C. Dandwatimath
Head of The Department (I/C) - Civil Engg Department
Mr. S. B. Jadhav
Lecturer - Civil Engg Department
Mrs. D. D. Chande
Head of The Department (I/C) - Computer Engg Department
Mrs. P. S. Mahajan
Lecturer - Computer Engg Department
Mr. V. M. Fulmali
Head of The Department (I/C) - Information Technology Department
Mrs. V. J. Gadage
Lecturer - Information Technology Department
Mr. K. B. Salunke
Head of The Department (I/C) - Mechanical Engg Department
Mr. A. A. Karpe
Lecturer - Mechanical Engg Department