Colleges
> > Dev Nagari Polytechnic Partapur - Meerut
Dev Nagari Polytechnic Partapur - Meerut
www.dnpm.co.nr
0121-2440768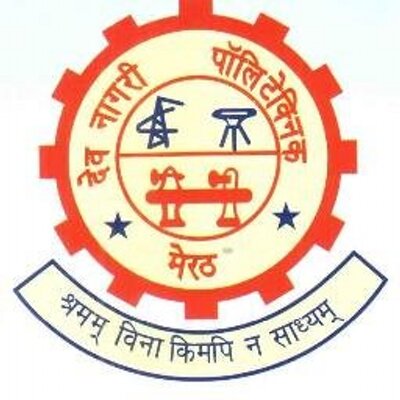 To fulfill the above through World Bank, rs140.09 lacks sanction by the department .This amount expended in purchasing of new machine /equipment and constructing building of staff quarters 14 staff quarter of type IV, III and I were constructed .List of machine/equipment purchased in next page.The state has proposed ten institutions as center for Excellence. It will require a support policy formulation and implementation unit. New programmers in hi-Tech area i.e. Robotics ,CAD/CAM, pneumatic, Programmable Logic Control ,Advance Systems, Modern Communication, Software Developments.
About
---
Programs
Some campuses offer specific programs
View programs for:
---
Diploma In Mechanical (Prod.) Engineering
Diploma In Mechanical (Auto.) Engineering
Diploma In Electrical Engineering
Diploma In Biotechnology Engineering
Diploma In Civil Engineering
---
Campuses
---
Dev Nagari Polytechnic Partapur - Meerut - Meerut, UP
Delhi Rd, Block 4A, Sector 4
Meerut, UP
www.dnpm.co.nr
0121-2440768
General Info
---
---
---
Academic Calendar Type:
SEMESTER
---
Campus Facilities
---
Library, computer lab, Internet facility, Workshop
Placement Aid:
---
Our students are placed in various organisations. We are able to arrange many Campus Interviews in the past 3 years. The list of few organisations out of them are as following, B.H.E.L., Bhabha Atomic Research Centre Mumbai, Delhi Metro Railways , Delhi, Hero honda Cycle Ltd Ludhiana, Goodyear Ltd Ballbhgarh, Idea Mobile Communications Ltd Meerut, ITC Ltd Saharanpur.
Faculty:
---