Colleges
> > Government Polytechnic Bahriach
Government Polytechnic Bahriach
www.gpbahraich.com
05252-232689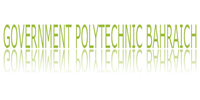 B.T.Patil and Sons Polytechnic is run by Shri Bahubali Vidyapeeth Administrative office, Shri Parshwanth Brahmacharya Ashram Campus, Stavanidi-Nipani, Karnataka State, India. It was established in the year 2009 and is affiliated to Board of Technical Examinations, Bengaluru and Approved by AICTE, New-Delhi.
About
---
Programs
Some campuses offer specific programs
View programs for:
---
Diploma In Civil Engineering
Diploma In Electrical Engineering
Diploma In Electronics Engineering
---
Campuses
---
Government Polytechnic Bahriach - Bahriach, UP
46-B/9 Industrial Area, Dada Nagar
Bahriach, UP
www.gpbahraich.com
05252-232689
General Info
---
---
Academic Calendar Type:
SEMESTER
---
On Campus Housing Available:
Yes
Campus Facilities
---
Institute has one hostel having 03 seated rooms accommodation for 60 studen hostel's construction is undergoing. Mess and common room facility is available in the hostel. Cycle & Scooter Stand, Co-operative Store are available in the institute.
Placement Aid:
---
Placement Provided