Colleges
> > Gayatri Vidya Parishad College of Engineering (Autonomous)
Gayatri Vidya Parishad College of Engineering (Autonomous)
www.gvpce.ac.in
91-891-2739507
Mission: To produce high quality engineering graduates with the requisite theoretical and practical knowledge and social awareness to be able to contribute effectively to the progress of the society through their chosen field of endeavor.
About
---
Programs
Some campuses offer specific programs
View programs for:
---
M.Tech in Power Electronics and Drives
B.Tech in Chemical Engineering
B.Tech in Computer Science and Engineering
B.Tech in Electrical and Electronics Engineering
B.Tech in Mechanical Engineering
B.Tech in Civil Engineering
B.Tech in Information Technology
M.Tech in CAD/ CAM
B.Tech in Electronics and Communication Engineering
M.Tech in Chemical Engineering
M.Tech in Computer Science and Engineering
M.Tech in Cyber Security
M.Tech in Power System Control and Automation
M.Tech in Computer Aided Analysis and Design
M.Tech in Thermal Engineering
M.Tech in Infrastructure Engineering and Management
M.Tech in Structural Engineering
MCA
M.Tech in Software Engineering
M.Tech in Embedded Systems and VLSI Design
M.Tech in Communications and Signal Processing
---
Campuses
---
Gayatri Vidya Parishad College of Engineering (Autonomous) - Visakhapatnam, AP
Madhurawada
Visakhapatnam, AP
www.gvpce.ac.in
91-891-2739507
General Info
---
Approved By:
JNTU Kakinada
---
---
Academic Calendar Type:
Semester
---
On Campus Housing Available:
Yes
Campus Facilities
---
Library, Computing Labs, Laboratories, Digital Library, Wifi enabled campus, Hostel, Placement Aid, Conference Room, Seminar hall, Security, Bank and ATM, Transport, Sport, Workshops.
Placement Aid:
---
Welcome to the Placements Website for GVPCE, which is having a proven track record in placements. Our Graduates are attracting good number of Organisations both from IT sector and Core Sectors. Some of the Organisations visited our campus include L&T, Tata Elxsi, TCS, Infosys, Cognizant, VNC, Kenexa, Yahoo! And the list goes on. Also, the feedback from these reputed Organizations about the Quality work of the students recruited from our Institution encourages our Faculty, Management to improve the Quality of education.
Faculty:
---
Dr. B. Govinda Rao
Ph.D, M.E, B.E
Professor and HOD

Dr. D. Ravi
Ph.D, M.Tech
Professor and HOD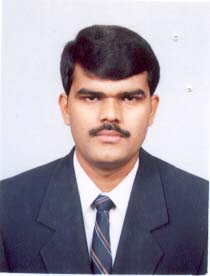 Dr. G. Papa Rao
Ph.D, M.Tech, B.Tech
Assistant Professor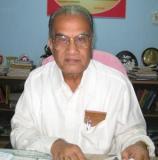 Dr. Ing. P. S. Rao
Ph.D, M.Tech, B.Tech
Professor and HOD

Dr. K. B. Madhuri
Ph.D, M.Tech
Professor and HOD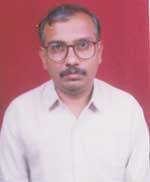 Dr. N. Bala Subramanyam
MIETE, MISTE, Ph.D, M.E, B.E
Professor and HOD

Dr. V. Seshagiri Rao
Ph.D, M.S
Professor and HOD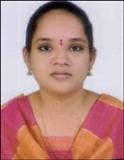 Ms. P. J. S. Laxmi
M.Tech, B.Tech
Assistant Professor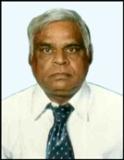 Prof. Murali Dhar
Ph.D, M.Sc, B.Tech
Professor and HOD