Colleges
> > F.D. (Mubin) Institute of Engineering and Technology
F.D. (Mubin) Institute of Engineering and Technology
www.fdpolytechnic.org
2716-262244

Endeavors for the growth of education and skills in the society. Establishment and management of Schools, Colleges and Technical institutes integrating modern means and techniques and also undertaking educational development programmes. Well- educated, well-versed, disciplined and dedicated students possessing merit have bright prospects in the progressive world of quality and competition of the day to become the corner-stone of a good society, a good nation.
About
---
Programs
Some campuses offer specific programs
View programs for:
---
Diploma in Electrical Engineering
Diploma in Mechanical Engineering
Diploma in Electronics and Communication Engineering
Diploma in Computer Engineering
Diploma in Civil Engineering
---
Campuses
---
F.D. (Mubin) Institute of Engineering and Technology - Gandhinagar, GJ
NH 59, Dehgam
Gandhinagar, GJ
www.fdpolytechnic.org
2716-262244
General Info
---
Approved By:
Gujarat Technological University
---
---
Academic Calendar Type:
Semester
---
Campus Facilities
---
Library, Classrooms, Sports.
Faculty:
---
Mr. Rinkal Patel
B.E (C.E)
Lecturer
Mr. Gohil Jaypalsinh Bahadursinh
B.E(C.E)
I/C H.O.D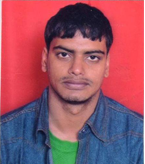 Mr. Himanshu Dwivedi
B.Tech (CS)
Lecturer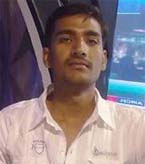 Mr. Akashkumar Joshi
B.Sc Chemistry, JCHNP
Lab. Assistant