Colleges
> > Excelssior Education Society
Excelssior Education Society
www.kccoe.org
022-25327100

Mission: To nurture scientific temperament through the process of intellectual stimulation, To inculcate a sense of life-long learning and developing positive qualities, To excel in academics, practical engineering and research endeavors, To collaborate with institutions and industries for mutual benefits and to achieve excellence, To facilitate employability, entrepreneurial ability along with social responsibility.
About
---
Programs
Some campuses offer specific programs
View programs for:
---
B.Tech in Information Technology
MMS
B.E in Electronics and Communication Engineering
B.E in Computer Engineering
B.E in Electronics Engineering
---
Campuses
---
K. C. College of Engineering and Management Studies and Research - Thane, MH
Mith Bunder Road, Near Sadguru Garden
Thane, MH
www.kccoe.org
022-25327100
General Info
---
Approved By:
University of Mumbai
---
---
Academic Calendar Type:
Semester
---
Campus Facilities
---
Library, Computing Labs, Classroom, Laboratories, Placement Aid, Conference Room, Seminar hall.
Placement Aid:
---
Training and Placement Cell The Training & Placement cell facilitates the process of placement of students passing out from the Institute besides collaborating with leading organizations and institutes in setting up of internship and training programs for the students. We at KC College Follow Job policy with a focus on increasing placement nos. and getting all the students placed. Functions: Regular aptitude test for All Engineering students. GD PI seminars and Trainings by Company HRs and Industry specialists. Organizing various technical Workshops and Seminars on the latest technologies. Virtual Placement: An event to spread awareness about Placement activities was founded by TPO CELL. The Event received participation from FE, SE, TE and BE Students. The Purpose behind the event was to Spread Awareness about the Placements Process and makes our Students Interview and Corporate World ready.
Faculty:
---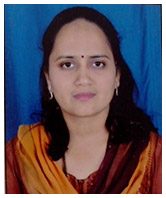 Aarti Manoj Bakshi
M.E, B.E
Associate Professor and HOD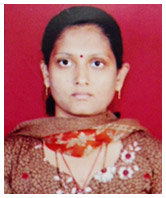 Mrs. Shailaja Sanjay Mohite
M.E, B.Tech
Assistant Professor
Prof. Amarja Nandkumar Adgaonkar
M.E
Professor and HOD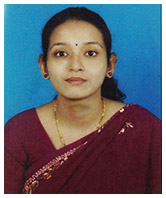 Prof. Ashwini Jayawant
M.E
Assistant Professor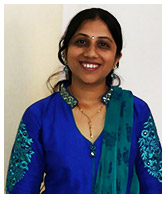 Prof. Nilima Patil
M.E
Assistant Professor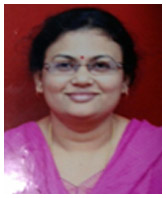 Prof. Poornima Mahesh
M.Tech
Assistant Professor and HOD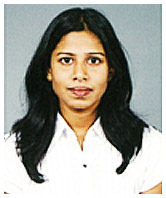 Prof. Prajakta Kalangutkar
M.Tech
Assistant Professor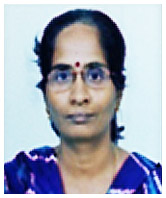 Prof. Reeta Shaktivel
Ph.D, M.Tech
Associate Professor and HOD