Colleges
> > ER & DCI Institute of Technology
ER & DCI Institute of Technology
www.erdciit.ac.in
914712723333

ER&DCI-IT is the manpower development and training arm of Centre for Development of Advanced Computing (C-DAC), Thiruvananthapuram, an autonomous institution wholly owned by Department of Information Technology, Government of India. Formerly known as Electronics Research & Development Centre of India (ER&DCI), the Centre is engaged in a variety of research, design and development activities in advanced areas of Electronics. Since its inception in 1974, the Centre has acquired high competency, expertise and experience in the areas of VLSI - ASIC, Embedded Systems, Control & Instrumentation, Networking, Broadcast & Communications, Power Electronics, Cyber-Forensics, language technologies, etc. with extensive on-site deployment of its technology outputs, and Transfer-of-Technologies for manufacture of the products developed.
About
---
Programs
Some campuses offer specific programs
View programs for:
---
M.Tech in Electronics with Specialization in VLSI and Embedded Systems
M.Tech in Computer Science with specialization in Cyber Forensics & Information Security
---
Campuses
---
ER & DCI Institute of Technology - Trivandrum, KL
CDAC Campus, Vellayambalam
Trivandrum, KL
www.erdciit.ac.in
914712723333
General Info
---
Approved By:
Cochin University of Science And Technology
---
---
Academic Calendar Type:
SEMESTER
---
Campus Facilities
---
The institute has a well organized team of faculty members, highly qualified with a track record of achievements; eminent contributions in their fields. Besides, distinguished Guest Lectures enhance the student's knowledge and practical design skills. Well-equipped, air conditioned class rooms and computer laboratories with all basic and advanced software packages are available, including full time high speed Internet access. The technical library has more than 25,000 books, periodicals, reports and e-documents etc. to enable students, keep abreast with the latest developments.
Placement Aid:
---
Placement Provided
Faculty:
---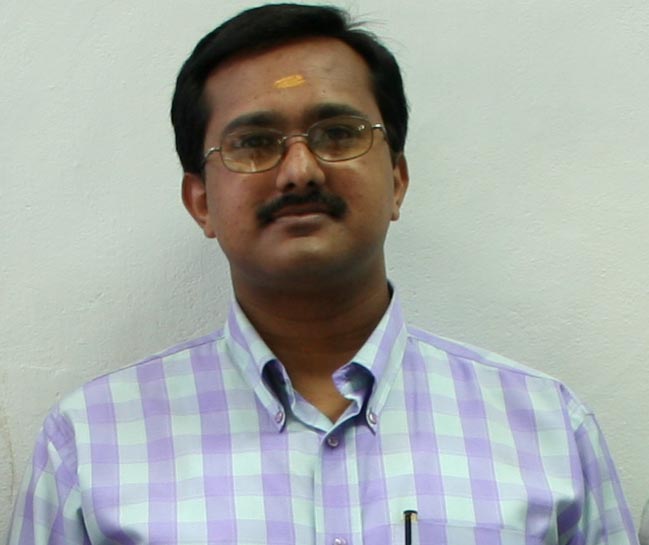 Mr. Parameswaran Nampoothiri V