Colleges
> > Eluru College Of Engineering And Technology
Eluru College Of Engineering And Technology
www.ecet.ac.in
08812215655

Vision :To develop Eluru College of Engineering & Technology into an Institution of Global standards catering to the educational needs of students and also contribute to the welfare of local Community.Mission :To impart total quality education at Under Graduate and Post Graduate levels by: Inculcating best teaching and learning practices; providing opportunities for faculty development, Consultancy, Research; striving for maximum results in the examinations; Creating avenues for industry interaction to provide training and placement opportunities; managing the institution with good governance and transparency and strive for well-being of local community.
About
---
Programs
Some campuses offer specific programs
View programs for:
---
B.Tech in Mechanical Engineering
M.Tech in Digital Electronics and Communication Systems
M.Tech in Power Electronics
B.Tech in Electronics and Communication Engineering
B.Tech in Electrical and Electronics Enginerring
B.Tech in Computer Science and Engineering
M.tech in Electronics and Communication Engineering
M.Tech in Computer Science and Engineering
Master of Business Admistration
---
Campuses
---
Eluru College Of Engineering And Technology - Eluru, AP
Duggirala V Pedavegi M
Eluru, AP
www.ecet.ac.in
08812215655
General Info
---
Approved By:
JNTU Kakinda
---
---
Academic Calendar Type:
SEMESTER
---
Campus Facilities
---
Wi-Fi-enabled Campus Our College has a dedicated 20 MBPS Broad band connectivity which allows Wi-Fi connectivity throughout the campus. Well equipped Labs Air-conditioned computer labs with over 300 systems are provided to cater the academic needs of students. Digital Library Our College provides digital library with 10+ desktops, 20 MBPS internet connectivity &2000+ e-journals to enable the students Cafeteria Our college makes sure that the students get fresh, hygienic and delicious food everyday. Transportation The college provides a fleet of 20+ buses to accommodate the students and the staff for commuting to college from surrounding towns and villages of Eluru.
Placement Aid:
---
Training and Placement cell at ELURU College of Engineering & Technology, established for the benefit of students. As an important organizational entity it has complete infrastructure for smooth functioning. In line with the academic curriculum the training activities are carried out throughout the year by T & P Cell members.
Faculty:
---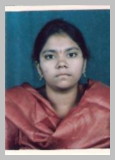 Ms.G.RADHIKA
M.E
Associate Professor & HOD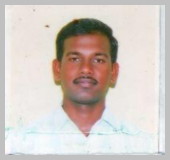 N.P.L.V.Chandra Sekhar
M.Tech
Associate Professor
Sk.Nagulu
M.Tech
Assistant Professor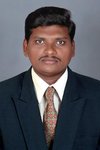 DR.G.GURU KESAVA DAS
B.E, M.E, Ph.D(CSE)
Professor & HOD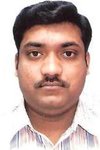 B.PRASHANT
M.Tech (CSE)
Associate Professor

P. RAMBABU
M.C.A.
Programmer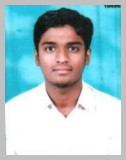 Mr.S.SURENDRA
M.Tech
Assistant Professor