Colleges
> > East Point College of Engineering for Women
East Point College of Engineering for Women
www.eastpoint.ac.in
918028472999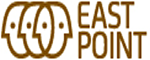 When education began, the purpose was betterment of mankind. Over a period of time, the purpose was forgotten, humanity was taken away from education. At East Point, we vow to bring humanity back into education. We aim to accomplish our goal by practising collective learning, sustainable living and by encouraging a people-friendly environment. We pledge to live by our philosophy in everything we do. For a better mankind. For a better world.
About
---
Programs
Some campuses offer specific programs
View programs for:
---
Bachelor Of Electronics and Communication
Bachelor Of Information Technology
Bachelor Of Computer Science Engineering
---
Campuses
---
East Point College of Engineering for Women - Bangalore, KA
East Point Campus
Bangalore, KA
www.eastpoint.ac.in
918028472999
General Info
---
---
Academic Calendar Type:
SEMESTER
---
On Campus Housing Available:
Yes
Campus Facilities
---
East Point provides boarding for both boys and girls in separate hostels. The hostels are equipped with generators, water heaters, water coolers, recreation centres and cooperative stores. The internet and communication centre at the hostels provides round the clock access to the internet.
Placement Aid:
---
Placement Provided