Colleges
> > Dr. B. Lal Institute of Biotechnology
Dr. B. Lal Institute of Biotechnology
www.blal.org
911412752240

To be an innovative center for education, research, science and technology To impart futuristic biotechnology education and develop a cadre of technocrats having dedication for application of biotechnology.To impart quality education and training by experienced, high profile eminent faculty members, backed by modern infrastructure and well equipped laboratory setup.
About
---
Programs
Some campuses offer specific programs
View programs for:
---
Master Of Science In Biotechnology
Bachelor Of Science In Biotechnology
Master Of Science In Microbiology
---
Campuses
---
Dr. B. Lal Institute of Biotechnology - Jaipur, RJ
6-E, Malviya Industrial Area
Jaipur, RJ
www.blal.org
911412752240
General Info
---
---
---
Academic Calendar Type:
Semester
---
Campus Facilities
---
To give soul to the infrastructure ,the institute maintains a well stocked library with large number of text and reference books, magazines,journals, dissertation thesis along with facilities of E-Library. The central library of the institute is fully air-cooled. It offers spacious reading room and provides the academic environment for studies and research.
Placement Aid:
---
Placement cell sends invitation to companies along with the relevant information.Companies showing interest/ willingness are contacted by the institute after which it engages into pre-placement process, if the industries wish to conduct a pre-placement talk
Faculty:
---

Dr. Sandeep K. Shrivastava
Ph.D. (Med. Microbiology), M.Sc. (Applied Microbiology)
Senior Scientist

Dr.Aparna Datta
Ph.D (Zoology)., M.Sc.
Executive Director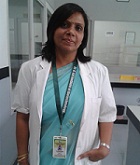 Dr.Sonika Saxena
Ph.D. (Microbiology), M.Sc (Biotechnology)
Associate Professor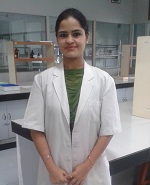 Ms. Neha Sharma
Ph.D., M.Phil (Food Microbiology), M.Sc. (Microbiology)
Assistant Professor