Colleges
> > Dar-Us-Salam Educational Trust (DET)
Dar-Us-Salam Educational Trust (DET)
www.deccan.ac.in
91-40-24806881

About
---
Programs
Some campuses offer specific programs
View programs for:
---
Master of Business Administration
B.E in Mechanical Engineering
B.E in Civil Engineering
B.E in Electronics & Communication Engineering
B.E in Electrical and Electronics Engineering
B.E in Computer Science Engineering
B.E in Electronics & Instrumentation Engineering
B.E in Production Engineering
B.E in Information Technology
M.E in ECE (Digital Systems)
M.E in Civil Engg (Transportation Engg)
Master of Computer Applications
---
Campuses
---
Deccan School of Management - Hyderbad, AP
Dar us Salam Nampally
Hyderbad, AP
www.deccan.ac.in
91-40-24806881
General Info
---
Approved By:
Osmania University
---
---
Academic Calendar Type:
Semester
---
On Campus Housing Available:
Yes
Campus Facilities
---
The in house facilities includes of very well equipped library of Books, Periodicals, Magazines, Journals, CDs, Video Cassettes, covering all functional areas of Management. The inhouse Computer Centre is equipped with latest Pentium IV Computers having access to Internet and well supported by latest software in LAN environment. The institute has the most advanced Teaching aids and Audio visual equipments.FACULTY TEAM:The faculty team headed by Prof. Mohd. Masood Ahmed, Principal, has a group of well qualified academicians duly backed by a team of eminent guest faculties from the industries.
Placement Aid:
---
The placement cell will be pursuing a vigorous and proactive placement campaign. The various activities performed by the placement cell can be grouped together under
Faculty:
---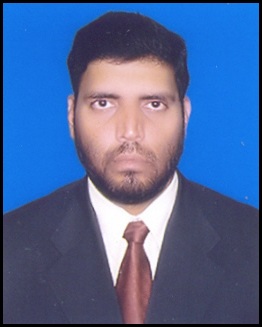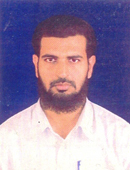 Dr. MATEEN AHMED SIDDIQUI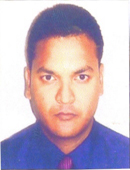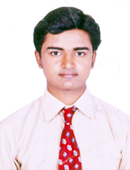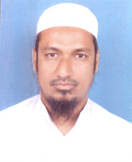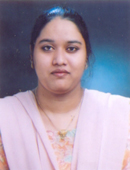 Deccan College of Engineering and Technology - Hyderabad, AP
Dar-Us-Salam
Hyderabad, AP
www.deccancollege.ac.in
91-40-24806881
General Info
---
Approved By:
Osmania University
---
---
Academic Calendar Type:
Semester
---
Campus Facilities
---
LIBRARY:The Deccan College of Engineering and Technology library is spread over an area 766 sq mtr of built-up area and seating capacity of 200 students.LEARNING CENTER:Advanced Learning Resource Center (ALRC) was established to provide an opportunity to students and staff of the college to conduct seminars,Computing Center:The computer center was started in 1991. The college has a Computer Center that is one of the best in twin cities.
Placement Aid:
---
Training and Placement Cell is being headed by Mr.Mohammed Muzammil Khan. The department of Training and placement is actively involved in catering to the need of the students employment. The placement cell assists the final year students in preparing a professional resume , giving training for group discussion and conducting mock interviews to develop the confidence in students.The vision of the department is to link a bridge between the corporate and the students of this college. This department has a tie up with Satyam Corporation and making efforts to line up with the multi national companies.Our students are placed in Microsoft , Infosys , Satyam and Zetatek.Awareness is also being created among the final year students to become a successful entrepreneur . Programmes on Entrepreneurship is being conducted to ignite the talents of our technocrats. The mission of the department is two fold , one is to create more opportunities for the students and the other is to nexus with all major and multi national corporate's. All enquiries regarding training and placement can be routed through placements@deccancollege.ac.in
Faculty:
---
Ms. Afreen Fatima
B.E, (M.E)
Department:Civil Engineering
Mr. Syed Ehtesham Ali
B.E, (M.Tech - Structural)
Experience:1 Year
Ms. Taheseen Sultana
B.E, M.E
Mr. Mohd. Minhajuddin Aquil
B.Tech, (M.E)
Ms. Huda Noorien
B.E.
Experience:Working with DCET since Oct
Ms. Masarrath Sultana
BE(M.Tech)
Experience:4.6 years