CSI Polytechnic College
www.csiptc.org
0427 2403564

MISSION: "Our mission is to built young technocrats with self discipline, enlighten their knowledge in Science & Technology, and equip them to serve the humanity".
About
---
Programs
Some campuses offer specific programs
View programs for:
---
Diploma Programs in INFORMATION TECHNOLOGY
Diploma Programs in ELECTRICAL AND ELECTRONICS ENGINEERING
Diploma Programs in COMPUTER ENGINEERING
Diploma Programs in CIVIL ENGINEERING
Diploma Programs in MECHANICAL ENGINEERING
Diploma Programs in AUTOMOBILE ENGINEERING
Diploma Programs in ELECTRONICS AND COMMUNICATION ENGINEERING
---
Campuses
---
CSI Polytechnic College - Salem, TN
Yercaud Road, Hasthampatty
Salem, TN
www.csiptc.org
0427 2403564
General Info
---
---
---
Academic Calendar Type:
Semester
---
On Campus Housing Available:
Yes
Campus Facilities
---
LIBRARY Central library is available for the department faculty and students for immediate reference. It is housed with umteen volumes of books to cater to the need of DOTE. AUDITORIUM CSI Polytechnic College constructed multipurpose Auditorium of area about 3000 sq.ft. Utilized for Inter, Intra Polytechnic Functions, Seminars, Workshops etc.,Seminar Hall,HOSTEL CSI Polytechnic College students hostel is an integral part of the college campus. Separate hostel facilities has been provided for Boys and Girls.The college pays special attention to the health of the students and it has its own Medicare Centre where the medical facilities exist for the students and staff. Transport,Play Ground
Placement Aid:
---
The institution has a training, placement and entrepreneurship development department. It interacts with the leading industries and arranges for campus interviews to offer job opportunities in premier industries for the final year students of various disciplines.More over this department takes effective steps to provide inplant training to the students during summer, winter vacations, other trainings, various projects all co curricular and extra curricular trainings with a view to prepare and equip them for industrial environment, entrepreneur programmes, foreign education counselling, industrial related projects and the best career counselling are some of the salient features.100% job assistance and career counseling are assured.
Faculty:
---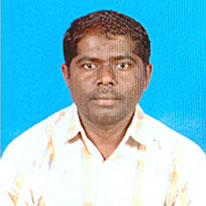 Er.S.KABIREAL STEPHEN
M.E.
Head of Department
Mr.M.Sekar
B.E.,(M.E)
Lecturer
Ms.T.Saranya
B.E,
Lecturer
Mr.R.Vinoth
B.E.
Lecturer
Mrs.C.Poornima
B.E
Lecturer