Colleges
> > Continental Institute of Engineering & Technology
Continental Institute of Engineering & Technology
www.ciet.ac.in
01762-505600/505635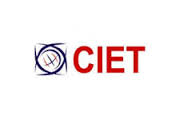 MISSION To foster value centered & versatile engineers, professionals & business leaders competent to participate in comprehensive growth & development of the nation. At Continental Institute of Engineering & Technology, we contemporary business practices through education that is entrepreneurial in spirit, ethical in nature & global in orientation.
About
---
Programs
Some campuses offer specific programs
View programs for:
---
B.Tech in Mechanical Engineering
B.Tech in Electronics & Communication Engineering
B.Tech in Civil Engineering
B.Tech in Computer Science Engineering
B.Tech in Information Technology
Diploma in Mechanical
Diploma in Electronics & Communication
Master of Business Administration
M.Tech (Mechanical Engineering)
---
Campuses
---
Continental Institute of Engineering & Technology - Fatehgarh Sahib, PB
Jalvehra NH 1
Fatehgarh Sahib, PB
www.ciet.ac.in
01762-505600/505635
General Info
---
Approved By:
Punjab Technical University (PTU) Jalandhar.
---
---
Academic Calendar Type:
SEMESTER
---
On Campus Housing Available:
Yes
Campus Facilities
---
Wifi Campus,Computer Labs,ENGINEERING LABS,Hostels,Workshops,Transport,Banking.
Placement Aid:
---
Money Palm offers diverse investment options which include investments in Equities, Derivatives, Currency, Commodities, IPO, Mutual funds and Real estate with the most credible and authenticated data support to manage your investment. Moneypalm is a member with NSE, BSE and MCX.
Faculty:
---

Brig J.K JHA (Retd.)
Director
Mr. Kuldeep Kumar
Officiating Principal