Colleges
> > College of Engineering Munnar
College of Engineering Munnar
www.cemunnar.ac.in
04865230606

To mould world class professionals to meet the needs of industry, business and community.An institution of excellence in higher learning comparable to the best in the world.
About
---
Programs
Some campuses offer specific programs
View programs for:
---
Master Of Technology In Computer and Information Science
Bachelor Of Technology In Electrical and Electronics Engineering
Master Of Technology In VLSI and Embedded Systems
Bachelor Of Technology In Computer Science and Engineering
Bachelor Of Technology In Electronics and Communication Engineering
Bachelor Of Technology In Mechanical Engineering
---
Campuses
---
College of Engineering Munnar - Munnar, KL
PB.No:45County Hills
Munnar, KL
www.cemunnar.ac.in
04865230606
General Info
---
Approved By:
Cochin University of Science and Technology (CUSAT) Government of Kerala
---
---
Academic Calendar Type:
SEMESTER
---
On Campus Housing Available:
Yes
Campus Facilities
---
The College of Engineering Munnar has established advanced computing facilities with the state-of-art-of modern technologies to train manpower in the field of Programming languages, Data processing and computer networks. It has around 220 PCs of HCL/ACER PIV@ 2.4GHz and three HCL Infiniti Globalize Server of Intel P IV 2.4GHz. The centre has all the licensed software's required for engineering and scientific applications. Windows 2000/NT, Full pack of C/C++ with OOP capability, visual studio,DB2,Oracle 9i, Macromedia Packages, 3D Studio Max, Adobe Photoshop,Office XP, tally etc. are some of them
Placement Aid:
---
Placement Provided
Faculty:
---

Anilkumar K.R
M.Tech, B.Tech
Assistant Professor and HOD

Biju K.
M.Tech, B.Tech
Assistant Professor and HOD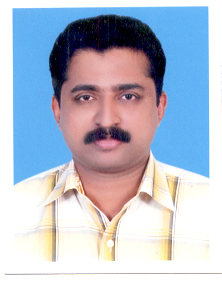 Dr. Shine N Das
Ph.D, M.Tech
Associate Professor HOD

Ramesh P.
M.Tech, B.tech
Associate Professor and HOD