CHRIST CAMPUS Group
www.cimrajkot.edu.in
0281 2572091

To excel in the creation of anegaliation society characterised by love, unity, justice and brotherhoodTo provide innovative and quality systems of learning in complience with the regulatory requirements, to the young generation of Saurashtra and Kutch, through quality management, and to equip them to become prolific, productive and proactive human resources and responsible citizens of the nation.
About
---
Programs
Some campuses offer specific programs
View programs for:
---
Bachelor's in Management [BM]
Master in Applied Management (M.A.M.)
Bachelor's in Applied Management
Master of Business Administration (M.B.A.)
Diploma in Computer Engineering
Diploma In Instrumentation Engineering
Diploma In Electronics Engineering
Diploma In Electrical Engineering
Diploma In Automobile Engineering
Diploma In Mechanical engineering
---
Campuses
---
Christ Institute of Management - Rajkot - Rajkot, GJ
Vidya Niketan,Saurashtra University P.O.
Rajkot, GJ
www.cimrajkot.edu.in
0281 2572091
General Info
---
---
Academic Calendar Type:
Semester
---
Campus Facilities
---
To inculcate a habit of reading and research amongst the students and the faculty. Ensure regular updating of books and periodicals in an organized manner. Book Bank Management, Conducting book fairs
Placement Aid:
---
Body Language - A way to effectie communication Orientationa on Resume building and Personal Interview Various Aspects on Business Etiquettee Mutual Fund Management, Training on Integrated Software, ERP with special reference of TALLY ERP Strength Assessment Program, Personality Assessment Program, Capital Market and Money Market Career Aspiration in Media Industry
Faculty:
---
Mr. Nishant C. Mehta
Asst. Professor
Mr. Dhaval Motwani
Asst. Professor
Mrs. Bhumika Achhnani
Asst. Professor
Mr. Joy D' Souza
Asst. Professor
Mr. Abhijitsinh Vala
Asst. Professor
Ms. Darshita Ganatra
Asst. Professor
Mr. Kalpesh Vakani
Asst. Professor
Mr. Sharis John
Asst. Professor
Mrs. Monika Mehta
Asst. Professor
Mr. Gaurav Manharlal Vora
Asst. Professor
Christ Polytechnic Institute - Rajkot, GJ
Saurashtra University, P.B.No.5
Rajkot, GJ
www.christpolytechnicrajkot.edu.in
0281 2572091
General Info
---
---
Academic Calendar Type:
Semester
---
On Campus Housing Available:
Yes
Campus Facilities
---
The College library is located in a spacious new building of 2000 Sq. ft. The library is open to students and staff members from 7.30 a.m. to 7.30 p.m. on all working days. The library has a rich collection of around 20,000 volumes of text books, reference books, national and international journals in all Diploma of Engineering, Science, Technology, Management and General Studies, and the collection is ever increasing. The books are classified according to Dewey Decimal Classification Scheme. Open access system is followed in the library
Faculty:
---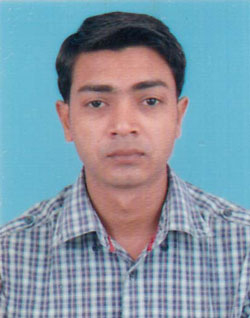 Mr. Krunal Khatra
B.E. (C.E.)
I/C H.O.D. (M) - Computer Engineering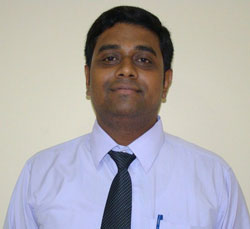 Mr. Rakshit Raiyani
B.E. (I.C.)
I/C H.O.D. (M) - Instrumentation and Control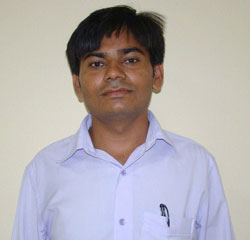 Mr. Sunil Chauhan
B.E. (E.C.)
I/C H.O.D. (E)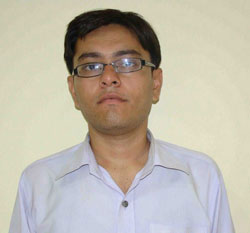 Mr. Jaldip Vaghela
B.E. (E.C.)
I/C H.O.D. (M)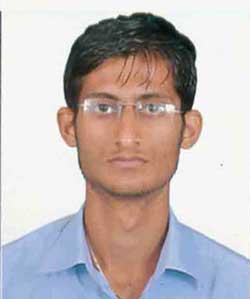 Mr. Ankit Mehta
B.E. (A.E.)
Lecturer - Automobile Engineering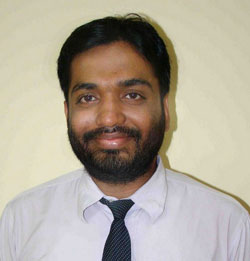 Mr. Asif Hathiyari
B.E. (M.E.)
I/C H.O.D. - Mechanical Engineering