Colleges
> > Chendhuran College of Engineering & Technology
Chendhuran College of Engineering & Technology
www.chendhuran.in
914333321777

Chendhuran College of Engineering and Technology was started by the leading businessmen from the town of Pudukkottai with the noble aim of providing excellent education to the rural students.To carry out a practice to move ahead in knowledge in a meticulous academic and research environment and attract people in a gratifying and inspiring atmosphere by nurturing liberty, empowerment, ingenuity and novelty and to raise students and research scholars to serve humanity by attaining high levels of academic excellence, professional competence, exemplary values and spiritual empowerment.To emerge as a top-notch institution in creating and disseminating knowledge, and providing students a unique learning experience in engineering and other areas of scholarship that will best serve the world and betterment of mankind. The institution will strive to serve the rural students and fortify the downtrodden.
About
---
Programs
Some campuses offer specific programs
View programs for:
---
B.Tech in Information Technology
B.Tech in Science and Humanities
M.E. Communication Systems
M.E. Computer Science and Engineering
B.Tech in Electronics and Communication Engineering
B.Tech in Mechanical Engineering
B.Tech in Civil Engineering
B.Tech in Computer Science and Engineering
B.Tech in Electrical and Electronics Engineering
M.E. Manufacturing Engineering
M.E Power Electronics and Drives
M.E Structural Engineering
---
Campuses
---
Chendhuran College of Engineering & Technology - Pudukkottai, TN
Thirumayam
Pudukkottai, TN
www.chendhuran.in
914333321777
General Info
---
Approved By:
AICTE Anna University
---
---
Academic Calendar Type:
Semester
---
On Campus Housing Available:
Yes
Campus Facilities
---
Library :The Library of Chendhuran College of Engineering & Technology has set its vision 'to satisfy the user community' Hostel:Two well designed separate hostels are situated in the campus for boys &Girls. The hostels are surrounded by lush greenery, lawns and have excellent facilities. Four-seater rooms, two-seater rooms and single rooms are available. Excellent food is served. Transport:The Institution provides bus facility to the students and the faculty members for commuting from various points in the district and also from the suburbs like Karaikudi, to the campus and back. Canteen:An exclusive canteen is available in the campus offering tasty and hygienic food. Internet:The college provides high speed Internet with dedicated leased line facility to the students and staff-members. This connectivity is established through high throughput switches with complete redundancy ensuring that the network is live at all instance. Lab:The department has good infrastructural facilities and is equipped with full-fledged laboratories to cover the all branches.
Placement Aid:
---
Chendhuran Placement Cell is well organized. The cell is divided into Training, In-house Interview Arrangement, Office and Logistic wings. It takes care of all aspects. Even for the first batch and pass out student we have managed to bring in seven companies that recruited almost all eligible students. The training wing allots at least 60 hours of training per semester under the core competency program to equip the student for employment. The placement office is equipped with interview rooms, discussion and instruction chambers and conferencing facilities. Its major functions are training through Core competency, arranging aptitude classes and tech courses and getting and managing campus interview visits. The logistic wing takes care of hospitality of the interviewing corporate personnel. A course on Entrepreneurship is also offered. Students are graded on outlook and academic performance. The Placement cell also categorizes students on their career goals. Those who opt to take jobs after their graduation are given necessary assistance. Others can opt for higher education or entrepreneurship. Undecided students are counseled to select their next career step.
Faculty:
---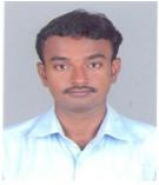 Prof . R. Greesan
B.E, M.E
Associate Professor & H.O.D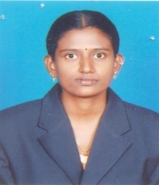 Prof. R. Athisubhalakxmi
B.E., M.Tech.
Professor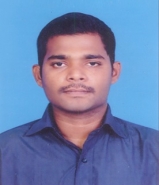 Prof M. Vijai Meyyappan
M.Tech
Assistant Professor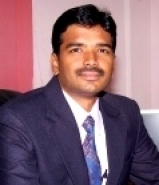 Prof AVM.S Karthick
PHD
Assistant Professor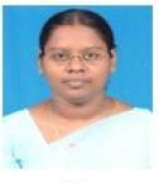 Prof A. Primrose
B.E, M.E
Associate Professor and Hod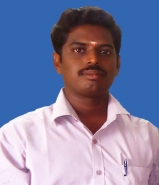 Prof S Kannan
B.E, M.Tech, M.B.A
Assistant Professor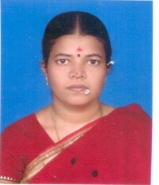 L. Malathy
B.E, M.E
Assistant Professor