Colleges
> > Ch.B.P.Government Engineering College - Jaffarpur
Ch.B.P.Government Engineering College - Jaffarpur
www.gecdelhi.ac.in
911125318161

This College has commenced academic programmes in B.Tech. (Civil Engineering & Information Technology Engineering) from academic session 2007-08 and B.Tech. (Environmental Engineering) from academic session 2008-09. The aim of the Govt. of Delhi is to develop this college as centre of excellence in Civil and Environmental Engineering and related fields
About
---
Programs
Some campuses offer specific programs
View programs for:
---
Bachelor Of Technology In Civil Engineering
Bachelor Of Information Technology
Bachelor Of Environmental Engineering
---
Campuses
---
Ch.B.P.Government Engineering College - Jaffarpur - Jaffarpur, DL
www.gecdelhi.ac.in
911125318161
General Info
---
Approved By:
Guru Gobind Singh Indraprastha University
---
---
Academic Calendar Type:
SEMESTER
---
Campus Facilities
---
College library has around 20,000 books. It subscribes 45 printed journals, 28 Magazines and 04 E-journals. The Reference Section has 3000 titles of reference books. Library also subscribes to many Newspapers.
Placement Aid:
---
Placement Provided
Faculty:
---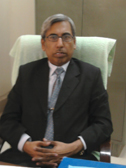 Prof. Vijay Kumar Minocha
Mr. Sunil Kumar Tiwari
Associate Professor
Mr. S.K.Tiwari
Associate Professor
Mr. Harjeet Singh Chadha
Asstt. Professor
Ms. Seema Rani
Asstt. Programmer
Ms. Jayati Ghosal
Asst. Professor
Mr. Pankaj Sharma
Asst. Professor(Physics)
Ms. Mimansa Gulati
Assistant Professor
Mr. Sunil Kumar Tiwari
Associate Professor