Colleges
> > Caarmel Engineering College
Caarmel Engineering College
www.bccaarmel.ac.in
04735 240990

Caarmel Engineering College (CML) established in the year 2002 is a leading co-educational private self financing Institute offering Undergraduate Degree courses in Engineering and Postgraduate Degree courses in Management. The college was brought into existence by the Caarmel Educational Trust which is owned and managed by the Believers Church, headquartered at Thiruvalla, Kerala. From its idyllic location, away from the cacophony of nearby towns, the college, since its inception, has evolved over the years in tune with the educational needs and challenges of a technologically exploding world.
Caarmel Engineering College is located in a serene and picturesque campus of about 120 acres, nestled amidst beautiful wooded hills, at an altitude of about 1000 m above Mean Sea Level, in Perunad of Pathanamthitta Dist., on the south-eastern part of Kerala..
About
---
Programs
Some campuses offer specific programs
View programs for:
---
B.Tech in Civil Engineering
B.Tech in Computer Science & Engg
B.Tech in Electrical & Electronics Engg
B.Tech in Electronics & Communication Enggs
B.Tech in Information Technology
B.Tech in Mechanical Engg
M.Tech in Communication Engg
M.Tech in Computer Science & Engg
MBA in Finance
MBA in Human Resource
MBA in Marketing
---
Campuses
---
Caarmel Engineering College - Pathanamthitta, KL
Koonamkara
Pathanamthitta, KL
www.bccaarmelcollege.org
04735 240990
General Info
---
Approved By:
Mahatma Gandhi University
---
---
Academic Calendar Type:
Semester
---
On Campus Housing Available:
Yes
Campus Facilities
---
Library, Classrooms, Medical Facility, Computing Labs, Workshops, Internet and Communication Facilities, Canteen, Mess, Sports, Transport.
Placement Aid:
---
The College has a Training and Placement cell headed by a Professor designated as a Placement Officer and supported by a Placement Coordinator of each department. The Training and Placement cell provides the best arrangements for visiting officials of various companies coming for recruitment. The Training and Placement Cell has been striving continuously for the placement of the students in reputed organizations.The Training and Placement cell is also actively involved in developing the technical and soft skills of students.
Faculty:
---

Anita Sebastian
Assistant Professor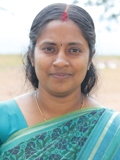 Asha Rani M. A.
Assistant Professor and HOD

Bijy Mathew
Associate Professor and HOD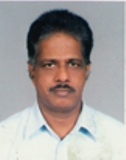 C. K. Varghese
Professor and HOD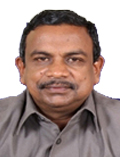 Dr. Selvadas M.J.
Director and HOD

Elizabeth George
Assistant Professor

Er. Jacob Thomas
Assistant Professor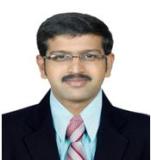 Pramod George
Professor and HOD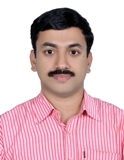 Prof. Saju A.
Professor and HOD

Shoby B. Mathew
Assistant Professor and HOD