Colleges
> > Bhavans Centre for Communication and Management
Bhavans Centre for Communication and Management
www.bvbbhubaneswar.org
06742535727

About
---
Programs
Some campuses offer specific programs
View programs for:
---
Foundation Course (mathematics, statistics and general economics)
PGDM+ MBA in Human Resources
PGDM+ MBA in Marketing
PGDM+ MBA in Finance
Post Graduate Diploma in Management (PGDM)
Foreign Language
Soft Skill Development
Stress Management Through Yoga
PGDM+ MBA in System
---
Campuses
---
Bhavans Centre for Communication and Management - Bhubaneswar, OR
9 Kharavel Nagar Unit III
Bhubaneswar, OR
www.bvbbhubaneswar.org
06742535727
General Info
---
---
Academic Calendar Type:
Semester
---
On Campus Housing Available:
Yes
Campus Facilities
---
Girls Hostel: We have double beded rooms with attached bathroom and well furnished hostel for girls.<br />Class Room:All classrooms are air-conditioned and equipped with all modern teaching aids. These include electronic media such as multimedia notebooks, LCD &amp; O/H projectors, infrared pointers, cordless microphones and speakers, etc. Audio-visual aids are also used. There are also separate seminar halls equipped with state-of-the-art facilities.<br />Library:The BCCM Library with its modern collection of knowledge resources and innovative information services fills an essential role for students, faculty, and the surrounding community in their intellectual pursuits. It is a hybrid library with the state-of-the-art technological applications. The Library holds knowledge resources predominantly related to management and allied subjects. The Library offers a range of information services to support the learning process set to the highest professional standards.</p> <p>Books:The Library has a highly selective collection of over 10,000 books in the area of management and related subjects. Besides, there are also many new technical and reference books available.<br />Journals:The Library subscribes 46 print journals (6 Foreign, 40 Indian) specific to the academic and research needs of the academic community. Besides, there are about 25 e-journals available in full-text through the online subscribed by the library. The Library has a collection of 200 bound volumes journals.Others The library also holds a collection of case studies, working papers, etc., in the area of management and related subjects. The library subscribes 07 No. of English daily News paper and 04 No. of Vernacular daily News paper besides 01 Hindi News paper.<br />Lending service:Lending service is available to faculty, students, administrative, research and other staff members of BCCM Bhubaneswar.<br />Reference and Research Services: Library staff support the faculty and researchers in various ways like conducting extensive literature surveys, preparation of subject bibliographies on any given topic, reading lists, database searches, etc. Staff also helps the students with information resources in doing their projects as part of the course work, conducting case studies, etc.<br />Reprographic service:On request, photocopy/ies of the document/s available in the library may be provided subject to copyright restrictions and nominal payment fixed not ot time.
Placement Aid:
---
Like the destination at the end of a long journey, placements produce the same kind of excitement and happiness in the students at BCCM. After a grueling regime for the last two years, the PGP participants at BCCM gear up for the companies coming onto campus and look forward to the culmination of their efforts in the form of attractive jobs that will be offered. The placement cell at BCCM is involved right from the beginning of the year be it the preparation of the placement brochure to the summer placements and the final recruitments their efforts are always directed towards providing the best interface as representatives of an institute of high repute. The 100% placement record since inception is testimony to the recognition by the corporates and their abundance confidence on our students while the maximum salary offered to students was Rs.3.6 Lakhs.
Faculty:
---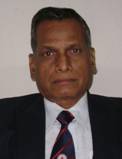 Lt. Col. P.K.Sahu
PGDBA
Associate Professor

Prof. P. P Sarangi
M.B.A in Finance
Professor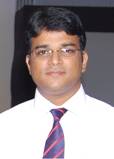 Prof. Subrat Swain.
MBA, Msc & GNIIT program from Delhi.
Professor

Prof T Sridevi
MBA
Professor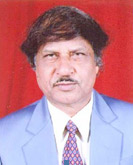 Prof (Dr.) H. K. Swain
MA, LLB, PhD
Dean (Research)

Prof. T. N Shukla
Msc Tech from IIT, Roorkee with MBA, MBF,LLB,PG Diploma in Labour Law and CFA.
Professor