Colleges
> > Army Institute of Management & Technology
Army Institute of Management & Technology
www.aimt.ac.in
01202329512

Army Institute Of Management & Technology (AIMT) was established by the Army Welfare Education Society (AWES) in 2004 in the emerging futuristic hi tech city of Greater Noida. The forerunner of the Institute was Faculty of Management Studies (FOMS), College of materials Management (CMM), Jabalpur which was set up in summers of 1995. In a span of about ten years, FOMS carved a niche for itself and became a reputed business institution. In 2002 the college relocated and re-established itself with a new identity and a new name in the plush and quite environs of Greater Noida.
About
---
Programs
Some campuses offer specific programs
View programs for:
---
MBA in Human Resource Management
Master of Business Administration - Production
Master of Business Administration - Marketing
MBA in Information Systems
MBA in Finance
MBA in International Business
Master of Business Administration - Finance
Master of Business Administration - Human Resource
Master of Business Administration - Information Technology
Master of Business Administration - International Business
MBA in Marketing
---
Campuses
---
Army Institute of Management Technology - Greater Noida, UP
Plot No M 1 Pocket P 5
Greater Noida, UP
www.aimt.ac.in
01202329512
General Info
---
Approved By:
Guru Gobind Singh Indraprastha University
---
---
Academic Calendar Type:
Semester
---
On Campus Housing Available:
Yes
Campus Facilities
---
Library, Computing Labs, Classrooms, Laboratories, Sports, Transport, Hostel, Placement Aid.
Placement Aid:
---
In order to face the highly competitive business world, managerial leadership requires both excellent functional skills and exceptional outlook. We at AIMT believe in imparting excellent management education which leads our students in the required direction. Our placements add culture and values to the Institute. We are extremely proud of the commitment and dedication exemplified by the students. Their concern for the corporate world and industry experience has been highly appreciated across India since its first batch. This coupled with world class facility, excellent infrastructure , skill development programs along with the University curriculum and extracurricular activities ensures that our students are best suited for undertaking challenging assignments and accomplishing them successfully. This is a matter of great pleasure that year after year AIMT has been extremely successful in placing its students in prestigious organisations. AIMT welcome you to experience the academic environment of the institute as well as the competences of our students and give them opportunities not only as human resource but rather as human capital" and "change agents of your esteemed Organisation.
Faculty:
---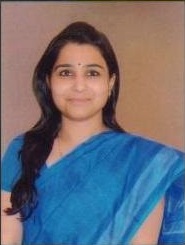 Dr. Parul Gupta.
Ph.D. by Jamia Miliya Islamia University
Dr. Parul Gupta, Associate Professor (Marketing & Business Law) has done PGBDM in Marketing Management and LL.M. specializing in Business law. She was awarded Ph.D. by Jamia Miliya Islamia University, Delhi in the year 2010. She was awarded the prestigious 'Chief of Army Staff Commendation Card (COAS)"for the excellent performance and contribution to her field of work. She has authored one book titled "Economic Environment & Policy" published by Tata McGraw Hill Publication. Another book titled "Business Law for Managers" published by Tata McGraw Hill Publication, is scheduled to be released in the year 2013.

Dr. Preeti Kulshrestha
Doctorate Degree (PhD)
Associate Professor (Accounting & Finance), Doctorate Degree (PhD) on the topic, "Corporate Governance in India – A Comparative Study of Disclosure Practices of Corporate Governance in Public & Private Sector Enterprises.from Dayalbagh Educational Institute (Deemed University), Dayalbagh , Agra. She has a research and teaching experience of around ten years in various Institutes and Universities. She has published four research papers on different topics in National & International Journals. She has also presented various papers on different topics in National & International Conferences.

Dr. Sanjeev Tandon.
PhD (Faculty of Commerce) from Mohanlal Sukhadia University, Udaipur (Raj), MBA (Mktg) IGNOU, New Delhi
He has over 25 years of rich experience in Academics and Corporate. He has been awarded certificate of "Accredited Mgt Teacher" by AIMA. Presently he is serving Army Institute of Mgt & Technology (Run by Indian Army- AWES), Greater NOIDA (UP) as Area Chairman (Marketing). He served Amity Business School, Amity University, Noida as Programme Leader (Marketing) and ICFAI (Ajmer) as Senior Faculty Member.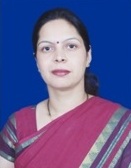 Dr. Uma Luthra
B.Com(H) and MBA(Finance ) from Punjabi University,her Mphil and PhD
She is having a teaching experience of around 13 years in various Management Institutes. She has written and presented various research papers

Mr Pawan Kumar
pursuing PhD in Cryptography
Prof. Pawan Kumar is working as assistant professor in Information Technology and Systems since April 2009. He has completed Master in Computer Applications from Babasaheb Bhimrao Ambedkar University (A Central University), Lucknow and currently pursuing PhD in Cryptography from Uttarakhand Technical University, Dehradun.