Colleges
> > Amrita Sai Institute of Science and Technology
Amrita Sai Institute of Science and Technology
www.amritasai.org.in
08678-201077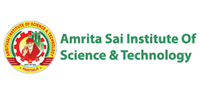 To nurture excellence in various fields of engineering by imparting timeless core values to the learners and to mould the institution into a center of academic excellence and advanced research.To impart high Quality technical education in order to mould the learners into lly competitive nocrats who are professionally deft, intellectually adept and socially ble. The Institution strives to make the learners inculcate and imbibe pragmatic perception and pro-active nature so as to enable them to acquire a vision for exploration and an insight for advanced enquiry.
About
---
Programs
Some campuses offer specific programs
View programs for:
---
B.Tech in Electronics and Communication Engineering
B.Tech in Computer Science and Engineering
M.Tech in Digital Electronics and Communication Systems
MBA
B.Tech in Electrical and Electronics Engineering
B.Tech in Civil Engineering
B.Tech in Mechanical Engineering
M.Tech in Structural Engineering
MCA
M.Tech in Power Electronics
M.Tech in VLSI and Embedded Systems
M.Tech in Computer Science and Engineering
---
Campuses
---
Amrita Sai Institute of Science and Technology - Krishan, AP
Amrita Sai Nagar
Krishan, AP
www.amritasai.org.in
08678-201077
General Info
---
Approved By:
JNTU Kakinada
---
---
---
Academic Calendar Type:
Semester
---
Campus Facilities
---
Library, Computing Labs, Laboratories, Transport, Canteen, Sports, Placement Cell, Post Services, Women Empowerment Cell.
Placement Aid:
---
The Training and Placement Officer Regularly Associates with the Department of English and Mathematics to enrich the students with latest communications and aptitude skills and provides necessary experience The college strives for hundred percent placements for the out going students regular practice of mock interviews and G.D.rounds. The Cell Utilizes guidance of J.K.C and other various trainers in the promotion of soft skilled and personality development.
Faculty:
---