Alvas Education Foundation
www.alvascollege.com
08258-236531

About
---
Programs
Some campuses offer specific programs
View programs for:
---
Bachelor in Civil Engineering
Bachelor in Computer Science Engineering
Bachelor in Electronics & Communication Engineering
Bachelor in Information Science & Engineering
Bachelor in Mechanical Engineering
Master in Business Administration
Master in Mechanical Engineering
Master in Computer Science Engineering
Master in Electronics & Communication Engineering
Master in Civil Engineering
---
Campuses
---
Alvas Institute Of Engineering And Technology - Mangalore, KA
Shobhavana Campus Mijar Moodbidri
Mangalore, KA
www.aiet.org.in
08258-236531
General Info
---
Approved By:
Mangalore University
---
---
Academic Calendar Type:
Semester
---
Campus Facilities
---
Library, Classrooms, Computing Labs, Laboratories, Workshops, Seminar Halls, Conference Rooms, Digital Library, Internet Facility, Medical Facility, Hostel, Mess, Placement Aid, Canteen, Sports, Transport.
Placement Aid:
---
Alva's Placement Cell is entrusted with a task of providing, career opportunities for the students of all the institutions under the Alva's Education Foundation [AEF] banner. To enhance the employability of its students the placement cell is organizing career oriented, general and soft skill training programs. The placement cell organizes exclusive campus placements and pool campus placements to increase employment opportunities for the students.Alva's placement cell's activities include two very prominent placement events in its calendar namely: 1. Alva's Pragati 2. Chikkaballapur Udyoga Mela.Alva's Pragati, the exclusive placement initiative of AEF, is an annual event conducted at the Vidyagiri Campus located in Moodbidri town of the Dakshina Kannada (Mangalore) district. Alva's Pragati attracts participation of students from approximately 500 colleges located in Dakshina Kannada and its adjoining districts. 172 companies participated in the recently concluded 2013th edition of Alvas Pragati on May 11th and 12th. More than 2000 offers were made in the placement drives by the companies. Prominent companies that visited Alva's Prgati-2013 included Oracle India Ltd., Biocon, Videocon, Titan, Aditya Birla Group, TVS, ITC, UAE Exchange and Standard Chartered Bank
Faculty:
---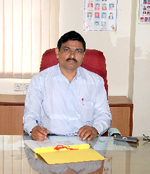 Dr. Peter Fernandes
M.Tech., Ph.D., M.B.A.
Alva's Institute of Engineering & Technology (AIET) is having a vision of imparting quality technical education to meet the needs of both industry and society globally.

Mr. Manjunath Kotari
B.E CSE, M.Tech CSE (Ph.D)
Senior Associate Professor & HOD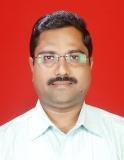 Mr. Jayanth Rathod
B.E, M.Tech
Associate. Professor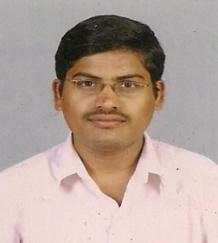 Mr. Sudarshana Kerenalli
B.E, M.Tech
Asst. Professor
Mr. Manjunath Kamath
B.E, M.Tech, Ph.D
Asst. Professor

Mr. Sathyaprakash B.P
B.E, M.Tech, Ph.D
Asst. Professor

Mss. Suviksha V Shetty
B.E, M.Tech
Asst. Professor

Ms. Smitha N Bhat
B.E, M. Tech
Asst. Professor