Colleges
> > Akal College of Engineering And Technology
Akal College of Engineering And Technology
www.eternaluniversity.edu.in
01799-276012

Quality education and research are crucial for ensuring social, economic and health security and over all development of India. Concerted efforts have been made to identify, support and promote basic and applied research to generate knowledge and technology in the strategic and emerging thrust areas and research gaps of India
About
---
Programs
Some campuses offer specific programs
View programs for:
---
M.Tech - Computer Science and Engineering
B.Tech - Electrical & Electronics Engineering
B.Tech - Electronics & Communication Engineering
M.Tech - Electronics and Communication Engineering
B.Tech - Computer Science and Engineering
---
Campuses
---
Akal College of Engineering And Technology - Rajgarh, HP
Akal College of Engineering and Technology
Rajgarh, HP
www.eternaluniversity.edu.in
01799-276012
General Info
---
Approved By:
Himachal Pradesh University Shimla
---
---
Academic Calendar Type:
Semester
---
On Campus Housing Available:
Yes
Campus Facilities
---
Library, Classrooms, Computing Labs, Laboratories, Workshops, Hostel, Mess, Placement Aid, Canteen, Sports.
Placement Aid:
---
In our endeavor to develop the placeability standards of our students, we at T&P Cell ensures the multifaceted development through diversified trainingseg. Workshops for enhancing the communication skills, group discussion techniques,soft skill refinement trainings,career diagnostic trainings,management skill enhancement trainings and aptitude/attitude trainings. To meet the challenges of present corporate scenario we applies a tailor made approach wherein one to one mentorship is the keyrule.The CDC invites numerous corporate professionals to exchange the views and ideas so that the students approach of achieving bigger and better is activated and retained.We at Eternal University strongly believe that to create corporate and technical renaissance in the arena of development, we need to create unparallel talent in our institutions.Training is the nucleus of our philisophy and thus we are bound to be of the apex quality.
Faculty:
---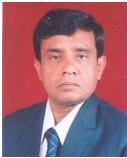 Dr.Subhasis Bose
Ph.D.(I.I.T. Kharagpur) Post-Doc.(I. A.C. S.Jadavpur)
Professor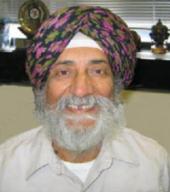 Dr. Harpreet Singh
Ph.D. I.I.T.(Roorkee)
Visiting Professor

Mr. Dileep Kumar Sharma
B.E. (ECE) N.M.U, M.S. (ECE) BITS-Pilani
Asst.Prof.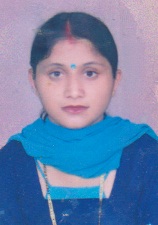 Mrs.Abhilasha Sharma
B.E. (ECE) N.M.U, M.E.(ECE) -Thapar
Asst. Prof.

Mrs.Aditi Sharma
M.Sc (Electronics) (Gwalior), M.Tech (ECE)-Jaypee University
Asst. Prof.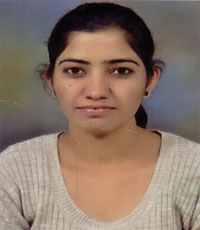 Ms Charanjit Kaur
B.Tech. (ECE)-pbi.uni., M.Tech (ECE)-Punjabi University
Asstt. Professor
Dr. Kulbhushan Kumar
M.A. (English)-Jammu, Ph.D. (English) -Jaunpur, PGDBA, FMSP
Associate Prof.