Colleges
> > A. D. Patel Institute of Technology
A. D. Patel Institute of Technology
www.adit.ac.in
2692-233680

About
---
Programs
Some campuses offer specific programs
View programs for:
---
B.E in Electronics and Communication Engineering
B.E in Mechanical Engineering
B.E in Automobile Engineering
M.E in Thermal Engineering
M.E in CAD/ CAM
B.E in Computer Engineering
B.E in Electrical Engineering
B.E in Civil Engineering
B.Tech in Information Technology
B.E in Food ProcessingTechnology
M.E in Signal Processing and Communication
---
Campuses
---
A. D. Patel Institute of Technology - Vitthal Udyognagar, GJ
New Vallabh Vidhyanagar, Post Box- 52
Vitthal Udyognagar, GJ
www.adit.ac.in
2692-233680
General Info
---
Approved By:
AICTE Gujarat Technological University
---
---
Academic Calendar Type:
Semester
---
On Campus Housing Available:
Yes
Campus Facilities
---
Library, Classrooms, Computing Labs, Laboratories, Workshops, Hostel, Mess, Placement Aid, Canteen, Sports.
Placement Aid:
---
The III P Cell has faculty representatives from all the departments. The cell is actively involved in organizing activities, which are essential and desirable to minimize the gap between need of the industry and end product of the institute. The students' representatives of the cell actively participate in establish quick and effective communication with students and support in organizing campus interview as volunteers. The cell is being guided and supported by III P Cell advisory committee comprising of leading academicians and management/ technical experts from industries. The cell has a full time manager who manages all the database and effectively does all the industrial communications. We believe in developing professional relationship with industries and industries association by undertaking industry sponsored projects for students, organizing expert lectures from technical experts from industries and arranging interactions of our faculty with industries to understand their problems and identify appropriate solutions jointly.
Faculty:
---

Ajith James
Ph.D (pursuing), M.E, B.Tech
Associate Professor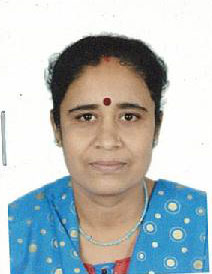 Chetnaben Vyas
Ph.D, M.E, B.E
Assistant Professor

Dr. Vishvjit Thakar
Ph.D, M.E, B.E
Professor and HOD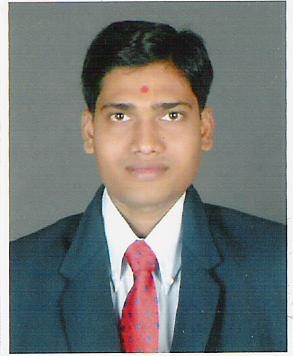 Dr. Narendrasinh Chauhan
Ph.D, M.E, B.E
Professor and HOD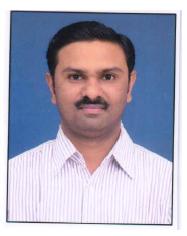 Dr. Rajiv Bhatt
Ph.D, M.E, B.E
Professor and HOD

Dr. Sudhir Gupte
Ph.D, M.E, B.E
Professor and HOD

Dr.Pragnesh Shah
Ph.D, M.E, B.E
Professor and HOD

Kalpesh Chudasama
Ph.D, M.E, B.E
Assistant Professor

Sudhir Vegad
Ph.D, M.E, B.E
Professor and HOD